Excellent service from this company. Clothes dry cleaned and returned within 24 hours, superb job done. There customer service is excellent too- I left a work pass on one of the items and after an email exchange they returned it to me very quickly. Highly recommended.
Common Laundryheap's cleaning procedures
Deep stain removal
Regular cleaning
Spring cleaning
Move out/in cleaning
Removing unfriendly odors
Soda removal
Chewing gum removal
Dust removal
Coffee removal
Blood removal
Ink removal
Crayon removal
Chocolate removal
Average costs for our other dry cleaning services in Al Rahmania
Shirts & Tops
---
from
AED12.00
per item
Suits & Trousers
---
from
AED45.00
per item
Dresses & Skirts
---
from
AED30.00
per item
Traditional items
---
from
AED25.00
per item
Accessories
---
from
AED15.00
per item
Accessories & Homewear
---
from
AED3.00
per item
Home items
---
from
AED7.00
per item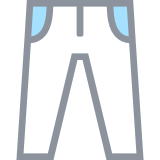 Bottoms
---
from
AED12.00
per item
Outerwear
---
from
AED25.00
per item
How to request ironing service
Request your clothes to be picked up
Ideally signaling the stains
We collect and clean your clothes
Following highest standard process
We deliver your clothes
Stainless and like new
Free same-day collection
Our driver picks up your dry cleaning in the same day. No additional fees.
Delivery in less than 24 hours
We collect, clean and deliver your laundry and dry cleaning in 24 hours.
Standard wash for just AED 60
6 kg of laundry - 30° machine wash and tumble dry.

FAQ - Common questions about ironing
I gave items for ironing only but they still seem wrinkled. Can you explain
Without washing, the ironing quality of very creased garments might not be as expected. If your items are very wrinkled, we strongly recommend opting for a 'Dry cleaning & Ironed laundry' service as everything will be then ironed fresh out of the washing/dry cleaning machine and the results will be fantastic. See our reimbursment policy area for more information.
What is the turnaround time?
You will be happy to know that last month we have delivered 98.7% of all standard laundry and dry-cleaning within 24 hours. We will always do our best to let you know in time if you included items that require a longer time to process, or if there are any delivery changes in your order.
What services does Laundryheap provide?
Laundryheap provides different services.
Laundry service - the items of clothing are machine washed at 30 degrees and tumble dried at a medium temperature, then packed together.
Dry cleaning & ironed laundry - the items are processed individually, either dry cleaned or washed, then ironed and placed on hangers for you to wear immediately.
Ironing only - you can send us your clean clothes and we can iron them for you. Please have in mind that ironing will not remove all wrinkles if the clothes are extremely creased. If this is the case, we strongly recommend opting for a "Dry cleaning & ironed laundry" service.
Bedding - Items such duvets, pillows, blankets, etc, will require a 72h processing time and they will be priced individually.
Please note that some services might be available only in certain areas, so please check our website for more details.

---