Laundry services
From AED 4 per item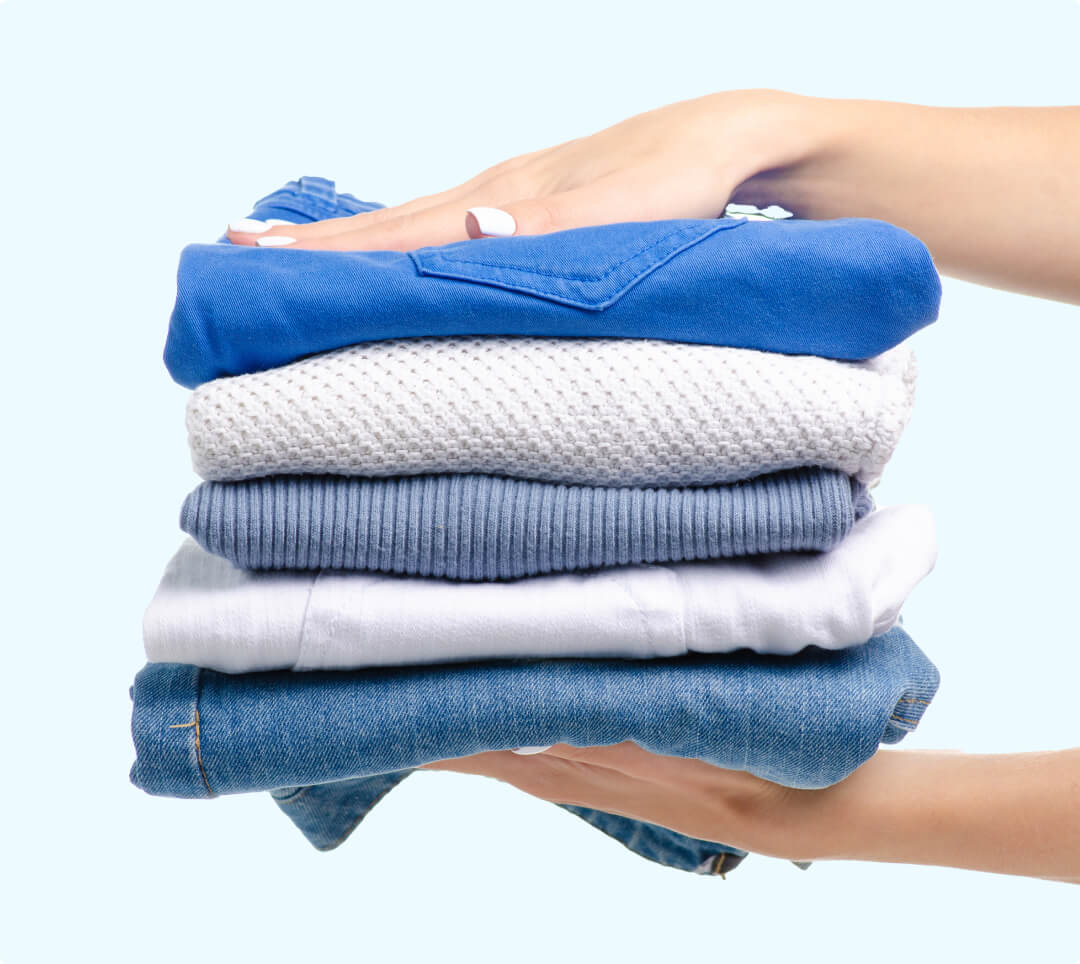 Excellent service from this company. Clothes dry cleaned and returned within 24 hours, superb job done. There customer service is excellent too- I left a work pass on one of the items and after an email exchange they returned it to me very quickly. Highly recommended.
Need to do a whole load of laundry?
One load of laundry
6 kg
Fixed price
AED55.0
Collection & delivery at your doorstep
You select times that fit into your schedule
One load of laundry
One load typically includes:
5 t-shirts
2 jeans
11 underwear
11 socks
1 bedsheet
Too busy to carry your items to the cleaners?
Schedule a quick collection with 24h delivery.
Search and compare prices for laundry items:
Average local cleaner
Delivery unknown
?
Laundryheap
Free delivery included
?
Jacket / Blazer
from
per item
Pair of socks
from
per item
Dupatta-shila
from
per item
Overcoat / Raincoat
from
per item
Trousers / Jeans
from
per item
Kandura / Dishdasha
from
per item
Beach / Pool Towel
from
per item
Shalwar/Kurta
from
per item
Bed Sheet - All Sizes
from
per item
Duvet Cover - All Sizes
from
per item
---
Why Laundryheap's delivery system works
End-to-end tracking experience
Free delivery to your door
Multi-location delivery with mobile GPS tracking
Delivery at a time of your choosing
24 hours turnaround time
Controlled washing environment
Damage free assurance
Clothes independently washed and cared-for
by 500,000+ Users
LaundryHeap Saved The Day
Great service, wonderful customer service. The driver was very nice and polite, the app was super useful to schedule the order, track driver for pick up and return. I liked option to tip the person in the app. Very happy with Laundryheap.
Ida
Best laundry service experience ever.
This entire laundry experience was an absolute delight. The professionalism, efficiency, staff politeness, quality of service, and reasonable cost were all impressive. The service providers gave much-appreciated updates about all steps in the process. I highly recommend Laundryheap. They have perfected the art and science of laundry delivery service.
Martin
Makes my life easier
Friendly service and it makes life so much more easier not having to worry about. I never had anything missing with Laundryheap. Overall I am happy with the service i recieved and I will definitely be using them again in the near future.
Fabio
Book our 24h laundry delivery service.
Schedule a quick collection with 24h delivery.
flexible
1. Schedule your collection.
Plan your day with ease. Choose a collection and delivery time at your convenience.
Book online or with our mobile app
Weekend and evening slots available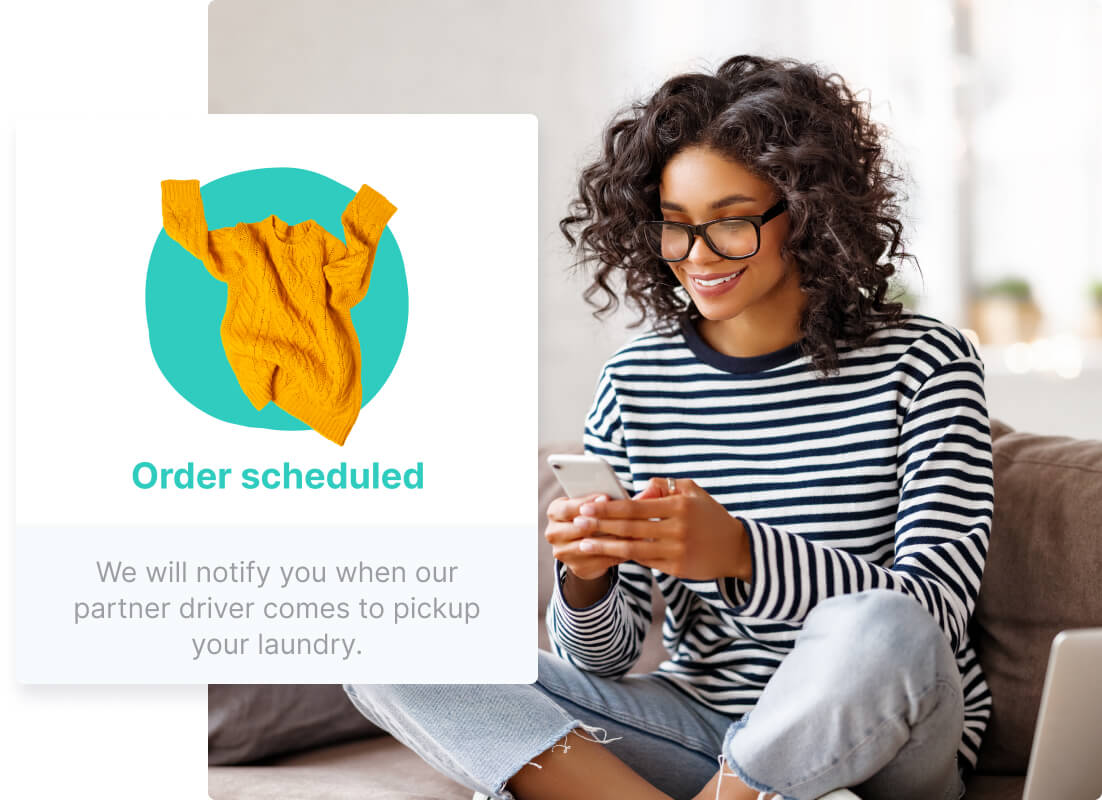 ---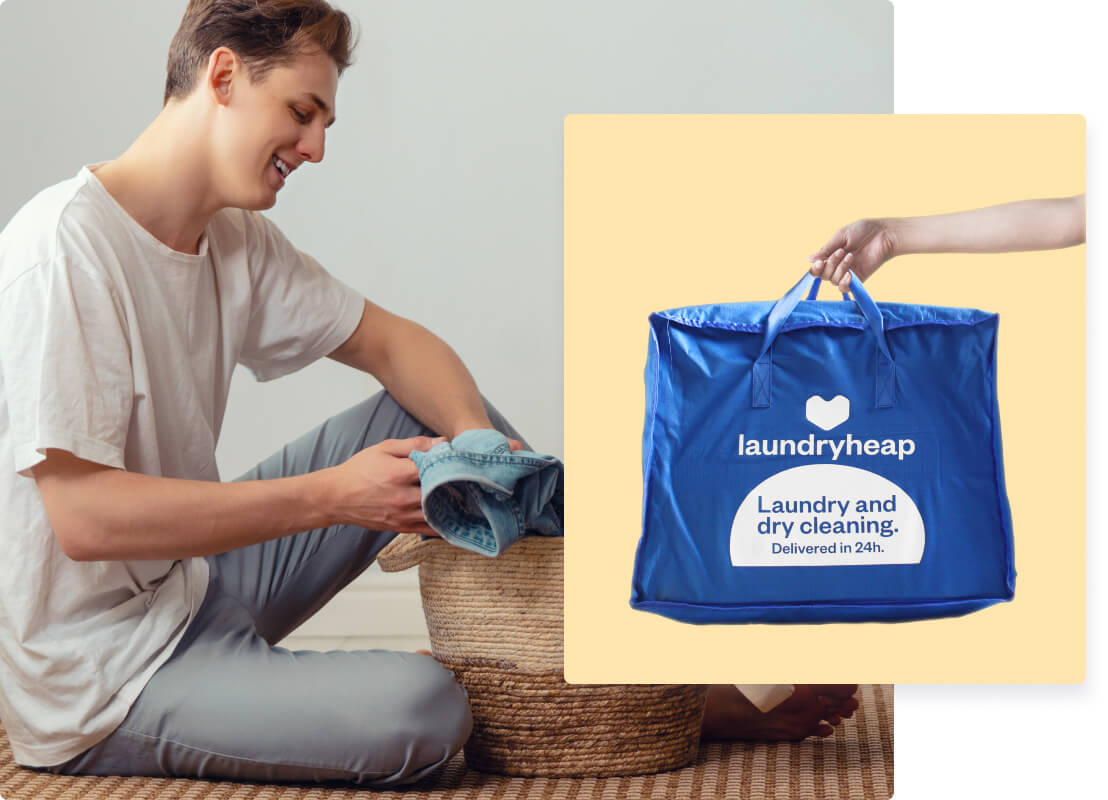 QUICK & EASY
2. Pack your laundry.
Pack your items in a disposable bag. Use one bag per service. Our driver will transfer them to reusable Laundryheap bags which you can keep for your next order.
Pack one bag per service
No need to count or weigh your items
---
transparent
3. Wait for our driver
You'll receive a notification when our driver is nearby. They will collect your bags and take them to your local cleaning facility.
Regular order updates
Live driver tracking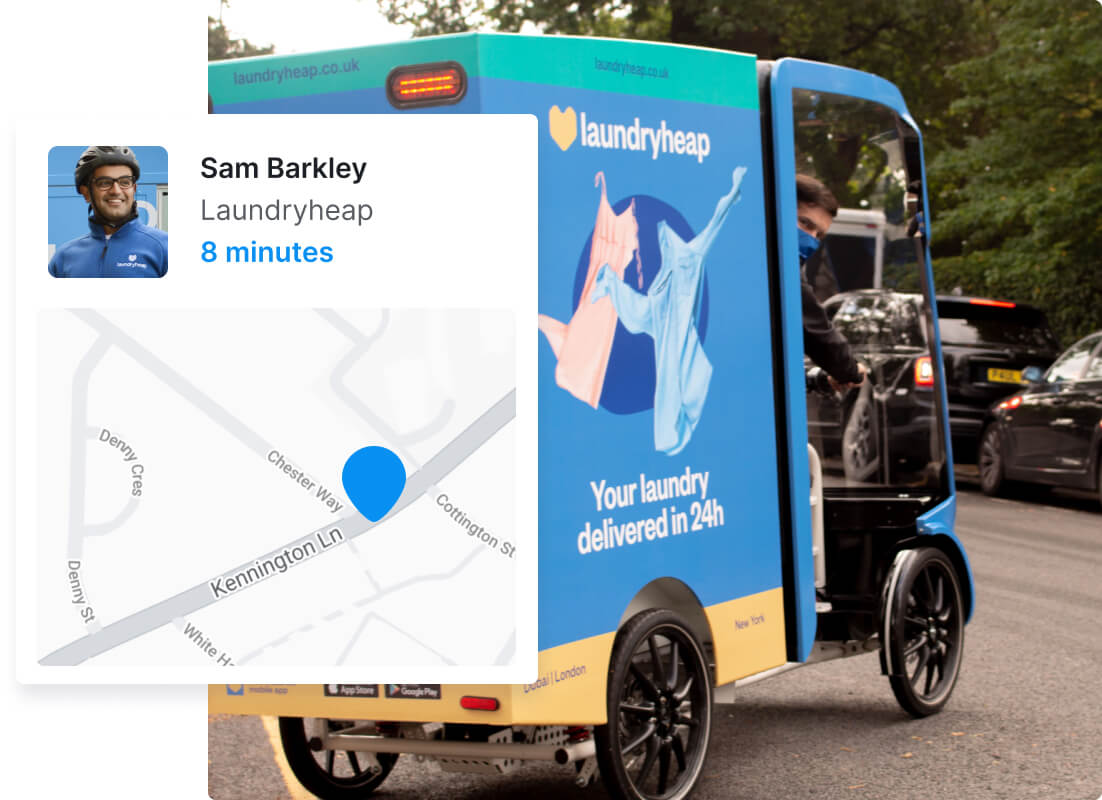 ---
CONVENIENT
4. Relax while we take care of your laundry
Your local partner facility will clean your items with utmost care. Our driver will then deliver them back to you whenever you like. You're in full control of your delivery and can always reschedule if not at home.
24h turnaround time
Real-time order status
Easy to reschedule
Free same-day collection
Our driver picks up your dry cleaning in the same day. No additional fees.
Delivery in less than 24 hours
We collect, clean and deliver your laundry and dry cleaning in 24 hours.
Standard wash for just AED55.0
Per load of 6kg - 30° machine wash and tumble dry.
Book now. Smile away. Everyday.
Schedule a quick collection with 24h delivery.
Laundry best practices
When providing your laundry to Laundryheap, it is important to follow the best practices below:

1) Check the care labels of the items and make sure they can be laundered and tumble dried. 'Dry clean only' items, or items that are meant to be hand washed or hang dried should not be provided mixed with your laundry. Laundryheap will not be liable for items sent in for the wrong service.
2) Please remove all items from your pockets prior to your Laundryheap collection. Pens, make-up and other similar items can cause loads of laundry to be damaged. Although we always try to spot these items prior to the cleaning, on some occasions they can be missed. If this occurs, Laundryheap will not be liable for any damage caused as a result.
3) Make sure you add / check your care preferences while booking and confirm with us via live chat that we can cater them.
4) Place all your delicate items in a special delicate washing bag and request a gentle wash for best cleaning results and to avoid damage.
Can items shrink on low dry?
Yes, that can still happen. Our partner facilities follow your instructions to ensure your items are cared for. If you request a low dry but some of your garments shrink, this is part of the normal wear and tear process. Some manufacturers build in a degree of shrinkage for their items, and, over time, this becomes more noticeable. Laundryheap will not be liable if this occurs.
Tips for healthy clothes
We want your clothes to stay healthy for you to use a long time, so we have asked our partner facilities if they have any tips on how to do that. Here is what they said:

1) Never iron stained clothes trying to wear them one more time before cleaning. This will only set stains and deepen them into the fabric, making them harder to remove when cleaned.
2) Do not put a garment away when changing wardrobe for the new season without cleaning it first. The most common complaint when this happens is that the clothes 'were not dirty when I put them away for winter', but now they are full of stains and small holes. Even the tiniest food crumb invites insects.
3) Body oils and perspiration left long on garments will weaken the fabric. Clean these items often to avoid this issue.