Laundry services in Al Mareija
From AED 4 per item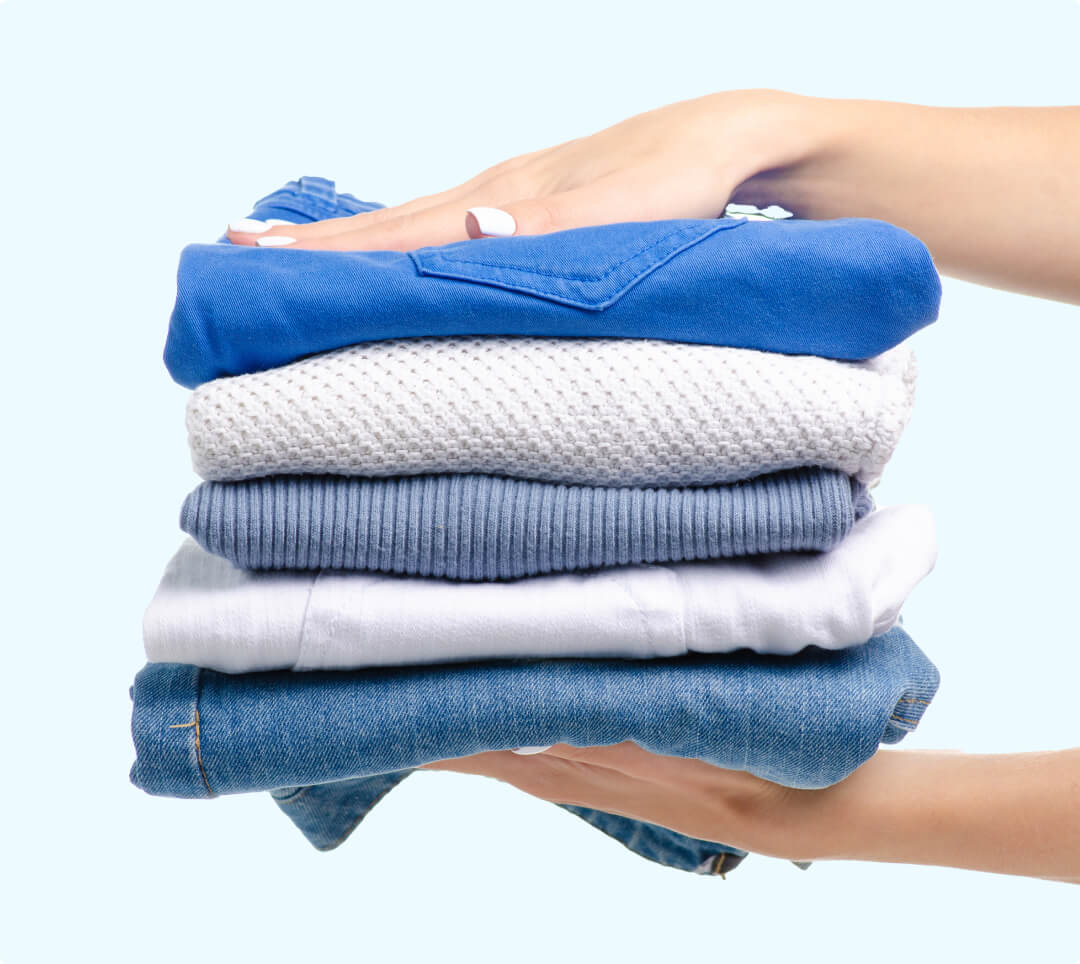 Excellent service from this company. Clothes dry cleaned and returned within 24 hours, superb job done. There customer service is excellent too- I left a work pass on one of the items and after an email exchange they returned it to me very quickly. Highly recommended.
---
Search and compare prices for laundry items:
Average local cleaner
Delivery unknown
?
Laundryheap
Free delivery included
?
Need to do a whole load of laundry?
One load of laundry
6 kg
Fixed price
AED55.0
Collection & delivery at your doorstep
You select times that fit into your schedule
One load of laundry
One load typically includes:
5 t-shirts
2 jeans
11 underwear
11 socks
1 bedsheet
Average Al Mareija local dry cleaner
Rating of local shops
avg. 3.1
Finding a dry cleaner
avg. 10 min
Walking time to dropoff
avg. 15 min
Starting price
AED 4 - AED 10
Delivery time
usually 2 - 3 days
Walking time to pickup
avg. 15 min
Laundryheap
Rating
Finding a dry cleaner
0 min
Schedule your pickup
Walking time to pickup
GPS delivered to your door
Free same-day collection
Our driver picks up your dry cleaning in the same day. No additional fees.
Delivery in less than 24 hours
We collect, clean and deliver your laundry and dry cleaning in 24 hours.
Standard wash for just AED55.0
Per load of 6kg - 30° machine wash and tumble dry.
---
---
Jacket / Blazer
from
per item
Pair of socks
from
per item
Dupatta-shila
from
per item
Overcoat / Raincoat
from
per item
Trousers / Jeans
from
per item
Kandura / Dishdasha
from
per item
Beach / Pool Towel
from
per item
Shalwar/Kurta
from
per item
Bed Sheet - All Sizes
from
per item
Duvet Cover - All Sizes
from
per item
---
Areas we cover in Sharjah