Laundromats & launderettes
in
Industrial Area 1
Available collections for Laundromats & launderettes
Excellent service from this company. Clothes dry cleaned and returned within 24 hours, superb job done. There customer service is excellent too- I left a work pass on one of the items and after an email exchange they returned it to me very quickly. Highly recommended.
1 nearby laundromats in Industrial Area 1
0 min
Pickup and delivery to your door
Why choose Laundryheap?
Average Industrial Area 1 local laundromats
Rating of local shops
avg. 3.1
Finding a laundromat
avg. 10 min
Walking time to dropoff
avg. 15 min
Starting price
AED 4 - AED 10
Delivery time
usually 2 - 3 days
Walking time to pickup
avg. 15 min
Laundryheap
Rating on Trustpilot

Walking time to dropoff
we collect from your door
Walking time to pickup
GPS delivered to your door
How it works?
We collect, wash and deliver your laundry in 24 hours.
SCHEDULE A COLLECTION
Easily choose collection & delivery times at your convenience, including late evenings and weekends.
A DRIVER ARRIVES
Our drivers bring your items to our cleaning partners, where we take utmost care to ensure great results.
CLEAN LAUNDRY
Your clothes are back to you 24 hours later - all clean and ready for action.
1-day cleaning.
Book today, wear tomorrow.
Collected & delivered in 24 hours.
We collect, process and deliver your laundry within 24 hours at no additional charge.
Open 7 days.
Our service is open 7 days a week from 12:00 - 24:00.
Areas we're popular in
See more areas
Popular items for laundromat in Industrial Area 1
Shirts & Tops
---
from

AED12.00
per item
Suits & Trousers
---
from

AED45.00
per item
Dresses & Skirts
---
from

AED30.00
per item
Traditional items
---
from

AED25.00
per item
Accessories
---
from

AED15.00
per item
Accessories & Homewear
---
from

AED3.00
per item
Home items
---
from

AED7.00
per item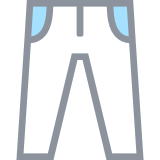 Bottoms
---
from

AED12.00
per item
Outerwear
---
from

AED25.00
per item